After being unanimously elected for the next four years
Saad: The Business Women Council works to empower women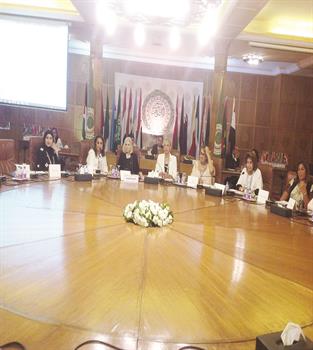 KUWAIT: The General Authority of the Arab Businesswomen Council unanimously elected Sheikha Dr Hessa Saad Al-Abdullah Al-Sabah as the President of the Council for the next four years until 2022. This came during the general session of the Council in its sixth session (2018-2022) at the headquarters of the League of Arab States. Members of the General Assembly of the Council.
Sheikha Hessa Al-Saad, in a statement to KUNA at the end of the meeting, stressed the importance of the role of the Arab Businesswomen's Council to empower women economically in the Arab world. She added that the woman is facing some problems especially in the non-Gulf Arab countries. Of women in need of funding. Sheikha Hessa Al-Saad pointed to the presence of funds in the Gulf countries, especially Kuwait, to support women and finance their small projects. Which he provided to serve the society and businesswomen, economy and trade, stressing that the financial and administrative situation of the Council is excellent. She said that the Arab Businesswomen's Council has become a global requirement as its president represents two international societies as ambassadors in the Arab region. During the coming period, the council will visit Cote d'Ivoire to sign a cooperation agreement and establish a council of Arab-African businesswomen. It will also visit several other countries, including Georgia, Armenia and Hungary, to strengthen relations of cooperation and hold a major conference soon in Kuwait. General of Social Affairs at the Arab League Ambassador Haifa Abu Ghazaleh said in a press statement that the existence of the Arab Business Women Council confirms that Arab women have been able to enter strongly in all aspects of economic, industrial, agricultural and commercial life. She stressed that the Arab League is keen To provide support to civil society organizations indicating that it has established a civil society department in the social affairs sector at the university. In this context, Abu Ghazaleh pointed to the existence of a department for women, family and children in support of Arab voluntary social work institutions, including the Arab Businesswomen Council.